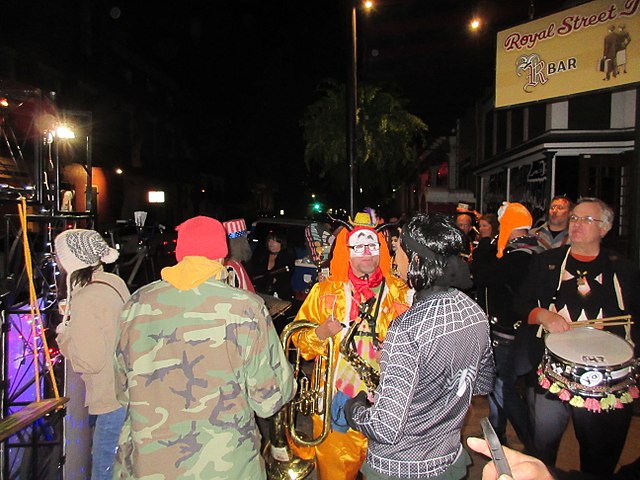 Halloween just near is also the ideal season to visit one of the many haunted homes. This year Halloween has returned in its full spirit after 2 years of abrupt lockdowns. Every city in MA state is hosting several events and the crowd has already started gathering.
Haunted Houses are special for traditional Halloween celebrations. Kids and adults all love them the same. 
A simple trip to one of these exciting places can make your Halloween more than special. Plan your trip today with Logan Airport Taxi Cab. Let's see a list of some of the most famous haunted places across New England's states.
Massachusetts
Factory of Terror, Fall River Fall River Fall River, the Factory of Terror has been a major Halloween attraction for the past quarter-century along the South Coast. You can purchase discounted tickets for The Factory of Terror and the Fall River haunted house. Prices vary based on the day that you visit.

Barrett's Haunted Mansion, Abington, promises to rebuild attractions. Barrett's Haunted Mansion is now open for its 31st season this year.

Witch's Woods, Westford -The park is open on Fridays, Saturdays, Sundays, and Fridays until the Halloween season. Witch's Woods has various attractions, including a haunted hayride and The "Horrorwood Chamber of Chills".

Salem It's impossible to talk about Halloween events in Massachusetts without mentioning Salem. The city of Salem has special events throughout October to celebrate Halloween and its mysterious past. Click here for an overview of October's events and activities at Salem, Witch City.
Connecticut
Trail of Terror, Wallingford Trail of Terror, Wallingford Wallingford's Trail of Terror is an annual event for residents of the New Haven area and allows visitors to walk for an hour through its spooky path.

Fright Haven, Stratford -" Head towards Fright Haven, just off I-95, to experience "over 20,000 square feet of a scare" and two different attractions, including a brand new attraction this year, dubbed "Hotel Hex".

Legends of Fear, Shelton –At Legends of Fear, You can get scared by the famous Haunted Hayride that features all kinds of attractions like"Funhouse of Fear" and "Funhouse of Fear".
Rhode Island
Scary Acres RI, Hope — Enjoy a ride on the Dark Harvest Hayride through Scary Acres' haunted town and then look at the other attractions provided by one of Ocean State's most well-known haunted places.

Haunted Labyrinth, Cranston -It's been around for 36 years. The Cranston's Haunted Labyrinth declares it's the longest-running haunted home located in New England.

Slater Park Haunted Tunnel, Pawtucket It is sponsored by Pawtucket Parks & Recreation. The Haunted Tunnel is open on Saturday and Friday evenings beginning on Oct. 8 and continues until October. 29.
New Hampshire
Nashua Fright Kingdom, Nashua Fright Kingdom, is home to several haunted houses (which claim to be the most frightening in New England). It is located right from Nashua's Everett Turnpike in Nashua.

Haunted Overload, Lee — It is located on DeMeritt Hill Farm in Lee. Haunted Overload has movie-quality sets, monsters that span over 30 feet, and hundreds of pumpkins that are lit up.

Nightmare New England, Litchfield -The – Scary World present Nightmare New England has 80 acres of scares to be had and a new attraction, Asylum 47, which opened the previous season.
Vermont
Nightmare Vermont, Essex Junction Essex Junction Nightmare Vermont combines "live stage combat, original immersive theater, and all the best in interactive scares and special effects". It warns of the fact that tickets are minimal.

The Haunted Mill, Winooski –Billed as the "screaming good fundraiser" for the Winooski Food Shelf, The Haunted Mill is a warning that might be too intense for sure guests.

Queen City Ghostwalk –You can discover all kinds of information about everything from "the tragic inhabitants of an iconic Burlington family" to stories of a monster that lives inside Lake Champlain and Native American legends during the numerous tours provided through Queen City Ghostwalk.
Maine
Haunted Grandview Manor, Lebanon From Thursday to Sunday in October, you are welcome to Lebanon for a tour of the Haunted Grandview Manor.

Farmington Fright Fest, Farmington — With three distinct activities, Farmington Fright Fest gets underway in October. 30 to celebrate "Black Out Sunday", when the lights go off in all the haunts. You can purchase the glow stick that you can use as a light source rather than.
We offer Minivans, SUVs, Sedans, and many other options for group trips and tours. This Halloween experience with a premium Boston car service provider that allows you to commute anywhere without having to worry about driving or parking. You only give us a location to pick you up and where you need to be dropped off.
Make a reservation now at loganairporttaxicab.com or give us a call at 617-520-8080.
Happy Halloween.
Image Credit- Halloween Celebration in Streets