The Coronavirus pandemic has most of us staying inside our homes and practising social distancing. As we are trying to get over this indefinite catastrophe, it is becoming more challenging to keep ourselves busy and entertained in the confinement of our homes. Many of us have taken to the internet to find various platforms that could appease our boredom.
One such way to get rid of boredom and be able to travel through the world while sitting at home is a virtual tour. Virtual tours allow you to travel the entire world while sitting on your couch. You can visit beaches, mountains, and valleys as well as learn interesting things about its people and culture. 
Whatever your age and interests, with virtual tours you can find the best places to visit. Whether you want to visit scientific places, historical lands, art museums, or wildlife, there is something for everyone. Here are a few examples of the places you can go on a virtual tour: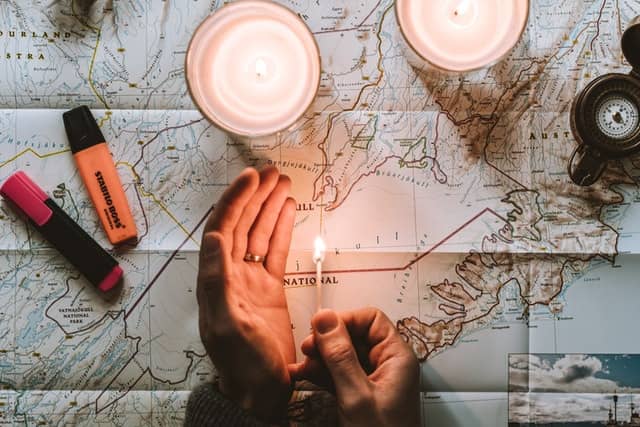 Photo by Simon Migaj on Unsplash
Grand Canyon, USA
The Grand Canyon is one of the most sought out places to visit. Now, with virtual touring options available, you can visit this 446 kilometres long erosion while sitting at your home. Exposing nearly 2 billion years of Earth's geological history, Grand Canyon is a mesmerizing wonder of nature. You can visit the Grand Canyon virtually through the National Park Service or through Google Trek View.
The Northern Lights, Sweden
We have all seen and been captivated with Aurora Borealis at some point in our lives. Seen on the north pole, these lights are stunning and one of nature's greatest works. Now, we can enjoy watching this spectacular show of nature right from our smartphones or laptops. Apart from the lights, you will also get to see reindeers, huskies, and other wild animals.
Read More: Why you should try Logan Airport Taxi Cab Services
Disneyland, USA
If you have kids at home chances are they are as bored being locked inside the house as you. You could introduce a little excitement into your kids' lives by taking them on a virtual tour of Disneyland. 
Disney offers interactive virtual tours where you can not only enjoy the thematic areas and water parks but can also hang out with famous Disney characters such as Donald Duck and Mickey Mouse.
The Cincinnati Zoo and Botanical Garden, USA
This one is for all the wildlife fans. The Cincinnati Zoo and Botanical Garden offer virtual tours to its patrons. You can visit and enjoy a look at the wildlife of the Zoo and the Garden through Facebook Live. You can visit their official Facebook page and look for scheduled virtual tour events and visit the place at the given time. 
Read More- How to Get Your Employees to Travel Safe During Coronavirus Pandemic
NASA, USA
If you are an astronomy enthusiast and are intrigued by the study of stars and space matters, you should take a virtual tour of NASA. In a collaboration with YouTube, NASA provides a virtual tour of the Telescope Center. This is something you can enjoy with your whole family. Visit NASA's corridors, operation rooms, and lobbies while learning interesting facts about Hubble and its functionalities. 
Ann Arbor Film Festival, USA
Ann Arbor Film Festival takes place every year in Michigan, United States. While the festival has currently been canceled due to the pandemic, you can still visit it virtually and enjoy the full documentation and presentation online by streaming it at the scheduled time. 
The Forbidden City, China
The Forbidden City of China is offering virtual tours where you can enjoy looking through 180 acres of traditional Chinese palatial architecture. Enjoy going through Treasure Gallery, Gallery of Clocks, and the Lantern Festival right from the comfort of your couch.