SAFE RIDE DURING COVID-19
Logan Airport Taxi cab service is bringing back its services to the people with strict guidelines. We are taking every precautionary measure to make sure our riders are safely transported to their destination. Here are the following steps we are taking to prevent the spread of COVID19: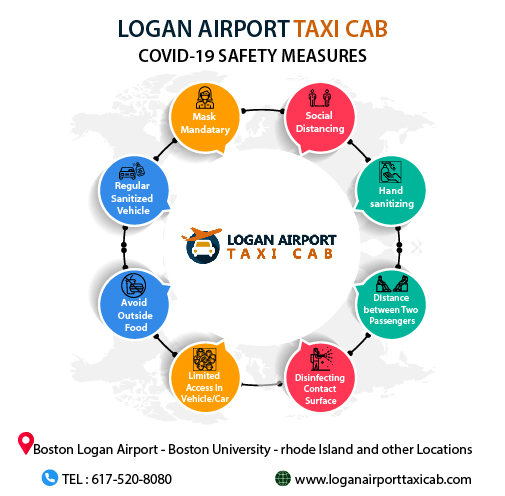 RIDER HEALTH CHECK-UP
Our riders are given all the protective equipment necessary to be able to operate in this scenario. They are equipped with masks, sanitizers, and disposable hand gloves and are subjected to regular temperature checks. Before responding to rides, our drivers make sure they and their vehicles are well sanitized and safe.
CLEAN CARS
By regularly fumigating and cleaning our vehicles, we are making sure the car is contingent-free and safe to ride. Even so, our drivers will open and close doors for you and make sure your luggage is put in the car, so you don't have to interact with your ride. We also wipe the interior of the vehicles with disinfectant to maintain clean and safe service.

SANITIZATION FOR RIDERS
Before boarding and deboarding, we provide our riders with hand sanitizers and make sure they are wearing a mask.
REQUEST TO RIDERS
We are trying our best to keep the Coronavirus at bay and continue to offer our services. We request our passengers to do the same. Take necessary precautionary measures while going from one place to another. Here are some of the things that our passenger should adhere to while riding with us:
Make sure every passenger is wearing a mask and is taking proper sanitization measures.
Wash your hands before and after going out of your house
Make the payment online to maintain social distancing
Do not travel in large groups
Avoid touching unnecessary objects during the ride