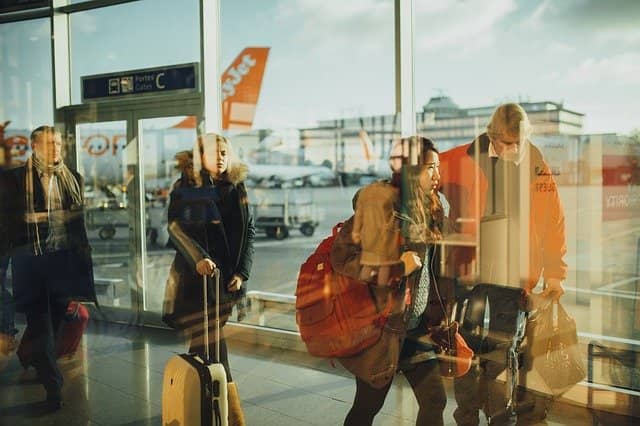 Morning flights are anxiety-inducing and stressful, regardless of whether you are a night owl or an early bird. Many of us choose early morning flights because they are cheaper and less likely to be delayed or cancelled. However, getting to the airport and boarding the plane on time becomes an adventure in itself.
Check out a few tips that should help you prepare well for early morning flights and deescalate your nervousness and anxiety:
Check-in online
In order to avoid standing in long queues at the check-in counter, do online check-in. Most airlines allow you to do a self-check-in online and carry an electronic copy of the boarding pass on your phone. 
You can also take care of the baggage and seat selection at night to save yourself from the worry of doing all these things in the morning. You may also want to reduce the amount of luggage you have, especially if you are going on a short trip. 
Suggested Read- Why you should try Logan Airport Taxi Cab Services
Pack smart
Keep your luggage done and dusted but make sure to have quick access to all the things you would need in the morning before heading to the airport. Create a checklist of the items you need to take with you and stick to it. Before leaving home, check if you have all the essentials with you, including your charger, keys, documents, etc. 
Keep your documents such as passport, boarding pass, and ticket accessible, so you don't have to dig through your bags to produce them to the concerned authority.
Set alarms and arrange transportation
Early morning flights require you to set a lot of alarms at quick intervals. You may want to adjust your sleeping schedule a week before your flight so you don't have any problem waking up early. Moreover, arrange for transportation beforehand since it could be difficult to find a taxi service or other transportation services early in the morning.
Suggested Read- Best Places to Tour Virtually During a Pandemic
Find a hotel near the airport
If you live far from the airport and are afraid that you might end up getting late for your flight, you should consider finding a hotel near the airport. This way, you wouldn't have to worry about the traffic, waking up extra early, and rushing to the airport at the earliest. 
You can also get a cup of coffee and some breakfast before boarding your morning flight, which is essential for a good travel experience.
Sleep during your flight
If you plan everything right and board the flight on time, you will be able to catch some zzzs during your flight. Bring an eye mask and neck pillow to give yourself some rest after a stressful morning. This way, you will reach your destination refreshed, energetic, and ready to explore.
Image by Free-Photos from Pixabay